Before attending your first class, it is important that you complete and submit the Registration Form / Release and Waiver of Liability to your coach.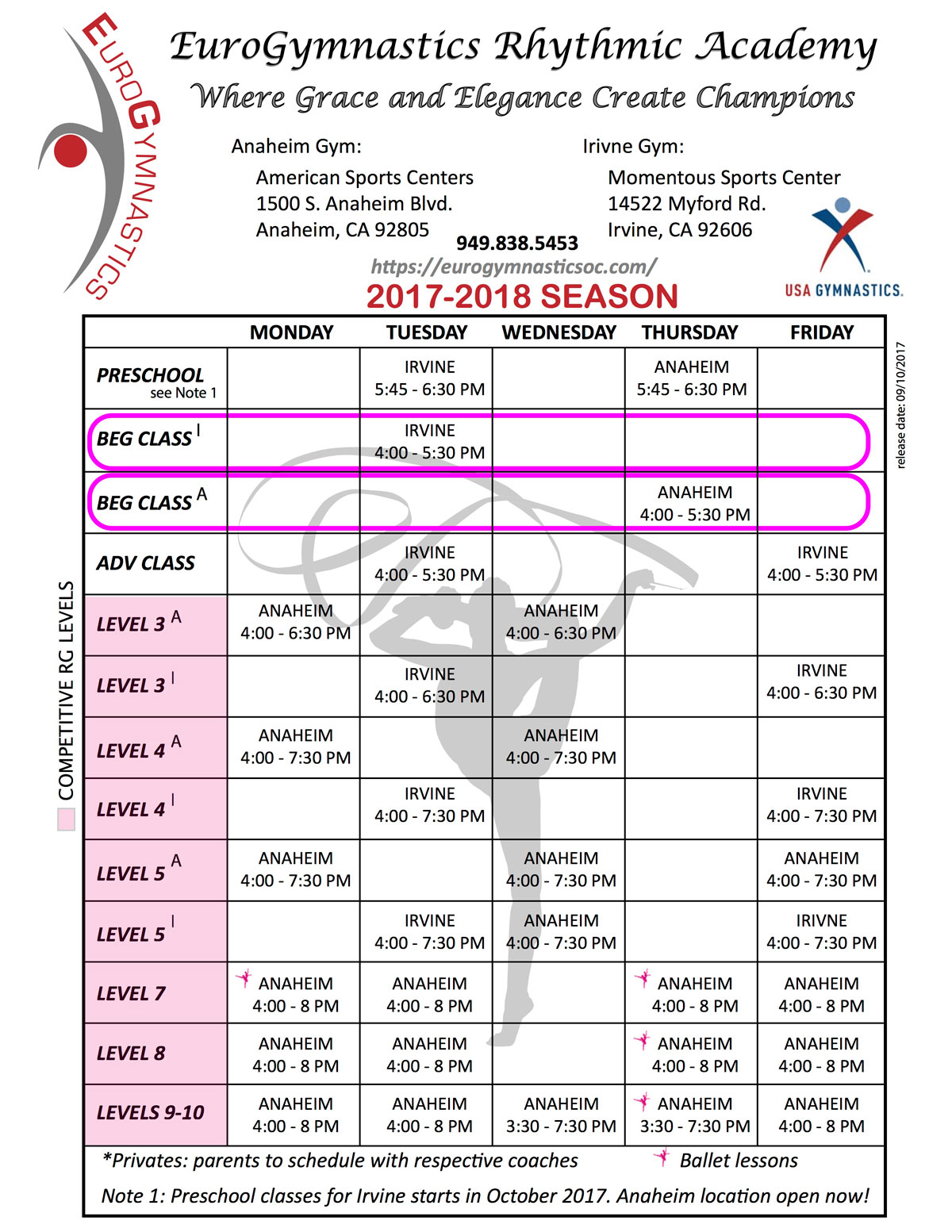 All our recreational classes are on going! For more information, please call:
Anaheim Location – B.B. @ (949) 838-5453 / Ivanka @ (949) 933-4402
Pre-Team and Competitive Programs are likewise offered.
Please contact B.B. or Ivanka for qualifications and program information.