About EuroGymnastics Rhythmic Academy
The Club was founded in 2004 by B.B. Ignatova and Ivanka Kirov. Both B.B. and Ivanka are renowned experts in rhythmic gymnastics. They also hold Masters degrees in Physical Education and Coaching Science. They have coached national team athletes from Bulgaria, Australia, New Zealand, Taiwan, Thailand, China, Canada, and the USA. Their young generation of talented athletes already won a number of gold medals at State, Regionals and National Meets. EuroGymnastics delivers comprehensive quality rhythmic program, allowing each and every athlete to achieve the ceiling of her potential.
Our Philosophy is based on the experience and the expertise our leading coaches B.B. Ignatova and Ivanka Kirov have gained throughout their over 20 years of coaching experience in Europe and North America. Our program is an exciting mosaic built on the foundation of the Bulgarian school of thought, renowned for its unique apparatus technique, the strengths of the Russian system known for developing clean elegant lines and beautiful body technique, as well as the principles of ethical behavior and morals in sport.
We believe in:
Gradually Building and Nurturing our Athletes
Developing a Strong Love for the Sport
Teaching our Athletes Discipline and Respect (toward coaches, parents, team-mates and themselves)
Teamwork
Having a Vision and Clear Goals
Providing a Training Program which will Bring the Athlete to the ceiling of her Natural Talent and Abilities
Creating Well-Rounded Individuals and Future Leaders both in Sport and Everyday Life
Winning Isn't Everything – But Making the Effort to Win Is!
Our Coaches
B.B. Ignatova
(C0-founder and Head Coach)
B.B. Ignatova was born and brought up as a gymnast in Bulgaria. By the age of 16, she had participated in numerous international competitions and received the title "Sports Master." She graduated from the Sports Academy of Sofia, Bulgaria with honors, and was selected to participate in the 1981 session of the International Olympic Academy in Olympia, Greece. Later, she co-founded the Bulgarian Olympic Academy. In 2000, B.B. completed her Masters degree in Coaching Science at the University of British Columbia, Canada. In the same year, she was awarded the Olympic Torch Scholarship from the Canadian Olympic Association towards her studies, and elected as Chairperson of the Canadian National Team Advisory Committee.
B.B.'s coaching achievements include: producing top national athletes in Bulgaria, Canada, and the USA; winning Team and All-Around gold medals at the Southeast Asian Games in coaching national team athletes from Australia, Taiwan, Thailand and New Zealand. In 1993, B.B. was presented an award by Her Majesty, the Princess of Thailand, for her volunteer work in fundraising for the "Children's Cardiac Society" in Bangkok, Thailand. Then, in 1995, she received the "Coach of the Year" award from Thairat, the largest newspaper in Thailand. Also in the same year, she received a special Reward from the Gymnastics Association of Thailand for her contributions to the development of the sport in Thailand.
B.B. was certified as a Brevet Judge in 1989, and currently holds a Brevet II category. She has given judges courses in Thailand, Taiwan, Australia and Canada, as well as numerous workshops for coaches and athletes. She has also been invited several times as a guest speaker at the University of British Columbia. In 2008, B.B. judged in the 2008 Olympic Games in Beijing. Currently, she serves as a National Team Advisor for Gymnastics Canada.
In 2004, B.B. co-founded EuroGymnastics, along with her long-time friend and colleague, Ivanka Kirov, and presently co-heads the gym's Competitive Program.
Ivanka Kirov
(C0-founder and Head Coach)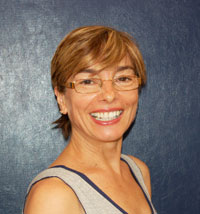 Ivanka was born and raised in Bulgaria.  She started rhythmic gymnastics at the age of 7, and competed in national and international events until the age of 20.  Ivanka won a number of medals and prestigious awards, including the title "Sports Master" in 1974, prior to graduating from the Elite German Language High School.  In 1975, she earned her coaching degree from the Sports Academy in Sofia, Bulgaria.
From 1983 to 1991, Ivanka coached the junior and senior National Team athletes of Bulgaria, and was the personal coach of the Junior National Team Champion.   Certified as a Brevet Judge, she judged a number of international events in the late 80s.
In 1992, Ivanka made her debut in the US gymnastics world and, in 2 short years, became the coach of Kate Jeffris, who ranked 2nd in the nation.  Between 1994 and 1996, she coached at the prestigious United Nations International School in New York.  In 1997, she moved to California and founded the rhythmic gymnastics program in SCATS at Huntington Beach, producing National Team members for 8 years. Ivanka was elected Program Director for Southern California and Coach Representative in the Junior Olympics Program Committee in 2003.  She sat on the USA Gymnastics Board of Directors from 2004 up to 2009, serving for the betterment of the sport in the nation.   In 2004, Ivanka co-founded EuroGymnastics, along with her long-time friend and colleague, B.B. Ignatova, and currently co-heads the gym's Competitive Program.
Sydney Dancy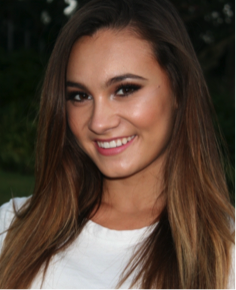 Sydney trained with BB & Ivanka for over eight years. Having a strong background in gymnastics when she first started rhythmic, Sydney was able to quickly improve and place among the top level 9 athletes in the State and the Region. In addition she was selected to join EuroGymanstics group and win Gold and Silver medals from Regional and National Championships. As a group medalist she was invited to attend a training camp in the Olympic training Center, Lake Placid.
Since her retirement as an active rhythmic gymnast, Sydney has attended a number of coaching USA Gymnastics coaching workshops and has been coaching for EuroGymnastics, Irene School of Rhythmic Gymnastics and Eric Will Gymnastics. In addition Sydney has been working as an assistant to the Artistic Director of the Southland Ballet Academy.
Sydney has won number of medals in Rhythmic Gymnastics as well as a number of prestigious awards in dance to name a few: 3rd place at the Youth American Grand Prix Competition, Houston Ballet company intensive training scholarship.
Currently Sydney pursues her education in double major – dance and physical therapy at the Cal State University of Fullerton.
We are most happy to welcome Sydney on board! Her love to the sport along with her extensive training in gymnastics and dance make her a great asset to our program!